There's a Huge Number of Horse Sports
There are a whole variety of horse riding disciplines that you can take part in, both competitive and just for fun.
There are three equestrian disciplines that are included in the Summer Olympic Games and one in the Summer Paralympic Games.
Equestrian is the only Olympic sport where men and women compete head to head for medals! There are a few sports where mixed pairs compete against each other such as tennis but no other sport where they are on even footing.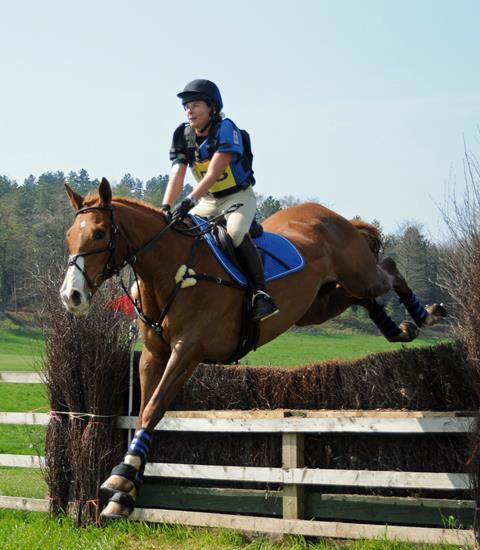 Eventing
Eventing is an Equestrian discipline which comprises dressage, cross-country and show jumping. Eventing is the riding equivalent of a triathlon, with three phases. It has two main formats, the one day event and the three-day event.
Eventing was first included in the Olympics in 1912 and was only open to riders who were in the military. The purpose was to test the cavalry on their fitness and suitability.
Showjumping
Showjumping involves navigating a course of fences in a specific order. The aim is to complete the course without knocking down any fences. If there are equal placings there can be a 'jump off' against the clock to determine the winner. Showjumping tests skill, training and accuracy for both horse and rider.
Showjumping was introduced to the Olympics in 1912 and has been included ever since.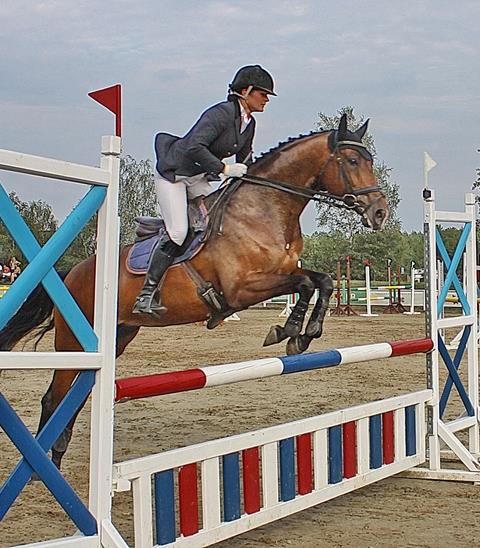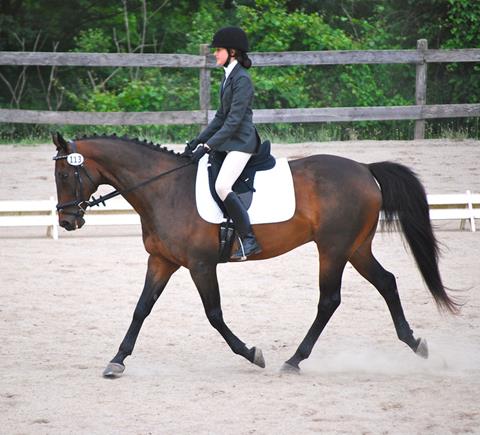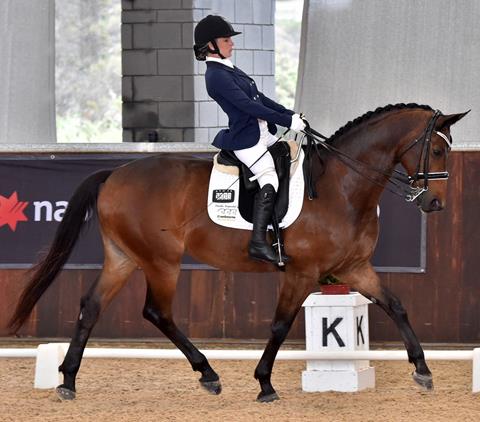 Dressage
In Dressage competitions, horse and rider perform a series of predefined movements, in an arena with letter markers around the outside. Its purpose is to develop a horse's natural athletic ability and willingness to perform. At the peak of a dressage horse's training, the horse responds smoothly to a skilled rider. The rider is relaxed and appears effort-free while the horse willingly performs the requested movement.
Dressage has been included in the Olympics since 1912.
Para-Equestrian Dressage has been included in the Paralympic Games since 1996 giving riders with a disability the opportunity to compete at the highest level. Riders are classified according to the level of their disability/impairment to provide fair competition
Endurance
Endurance is a long-distance competition against the clock, testing the speed and endurance of a horse and challenging the rider over their
thorough knowledge of their horse's capabilities and ability to cross all kinds of terrain. Although the rides are timed, the emphasis is on finishing in good condition rather than coming in first.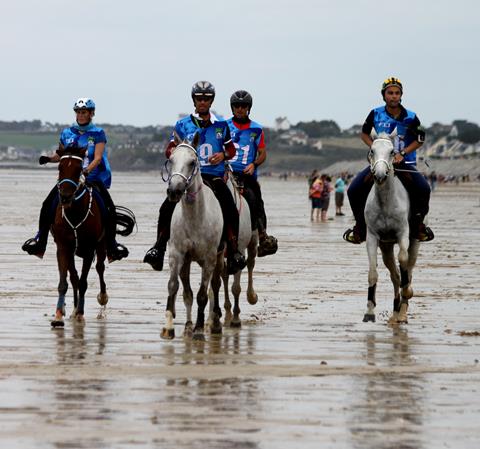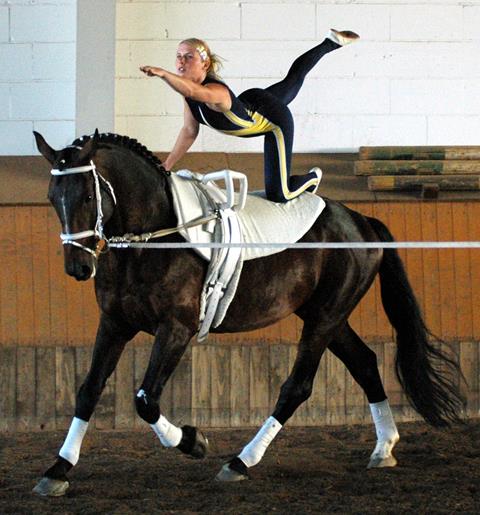 Vaulting
Vaulting is gymnastics on horseback and combines the skills of both gymnastics and horsemanship. Vaulting improves a rider's seat, balance, rhythm and coordination as well as their confidence on the horse. In many clubs in Europe, a period of vaulting is a prerequisite to riding. In competition there are compulsory routines as well as freestyle and it is all performed to music.
Reining
Reining is a western riding competition where the rider guides the horse through a precise pattern of circles, spins, and stops. Reining requires the horse to be responsive and in tune with its rider, and judges the horse on its ability to perform a set pattern of movements.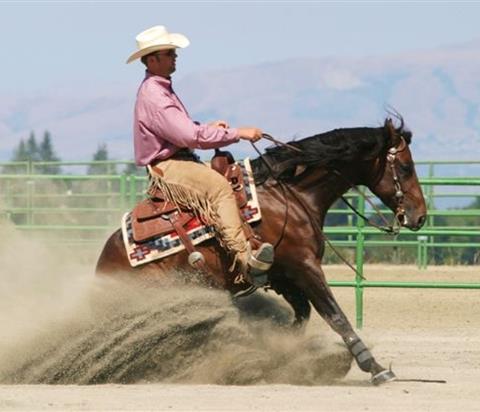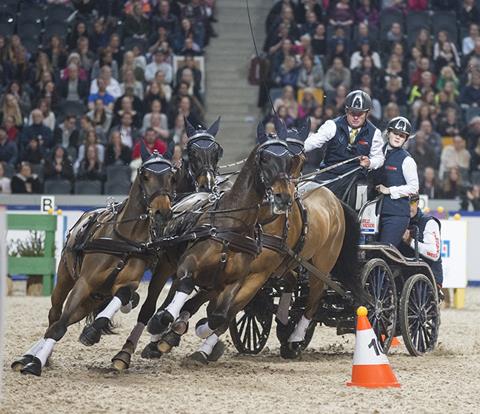 Driving
Drivers sit on a vehicle drawn by 1, 2 or 4 horses and they face three trials – Dressage (a sequence of figures executed from memory), Marathon (time trial over a course including tight turns, hills, water & labyrinths) and Cones (weave through a narrow track outlined by cones with balls on top.
Polo
Polo is a mounted team sport and one of the oldest team sports. It is played professionally in 16 countries and was an Olympic sport from 1900 to 1936. Polo is played by two opposing teams who score goals by hitting a small hard ball with a long-handled wooden mallet, and through the opposing team's goal. Each team has four mounted riders, and the game usually lasts one to two hours, divided into periods called chukkas.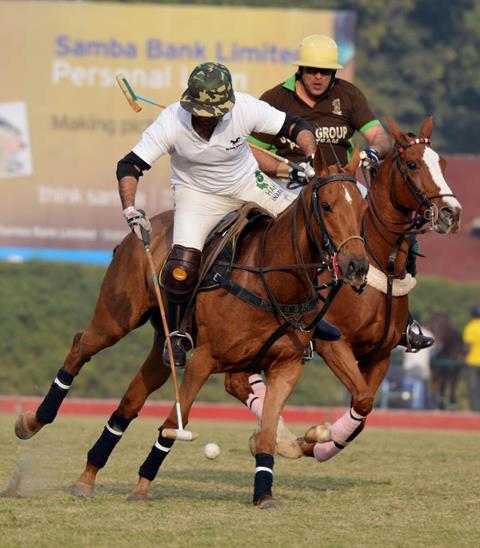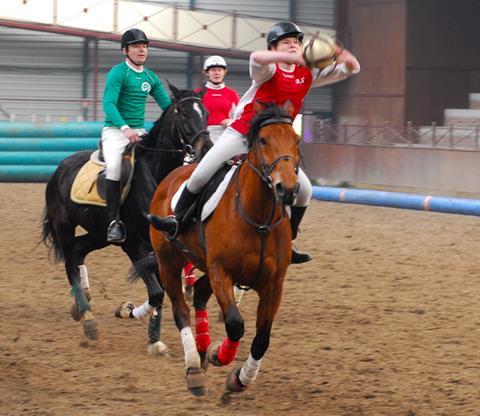 Horseball
Horseball originated in Argentina and is a game played on horseback where a ball is handled and points are scored by shooting it through a hoop with a diameter of 1m. Horseball is like a combination of polo, rugby, and basketball. Teams consist of 4 players and 2 reserves.
Mounted Games
Mounted games is a sport in which very fast games are played by people of all ages on ponies up to a height of 15 hands (152 cm). They require a high degree of athletic ability, good riding skills, hand-eye coordination, and a competitive spirit. Created by Prince Phillip as a competition for children who could not afford an expensive, well-bred pony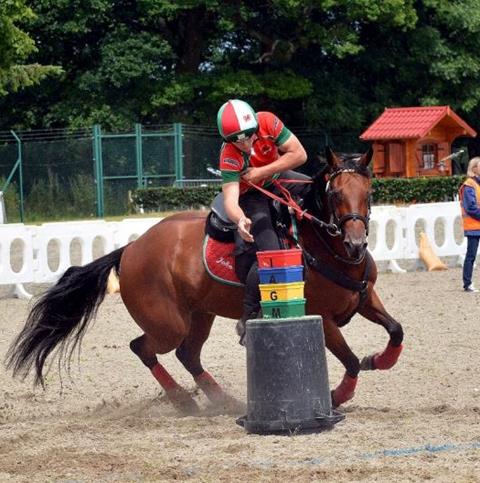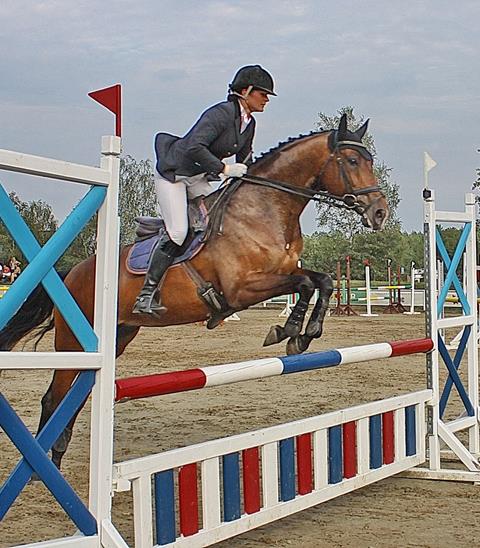 Show Horse
In show horse classes the horse is judged against others of the same breed/type/size in classes assessing the horse's conformation, movement, manners and turnout.
Campdrafting
Campdrafting is a unique Australian sport involving a horse and rider working cattle.
In a campdrafting competition, a rider must "cut out" one beast from a mob of cattle and block and turn the beast to prove to the judge that they have control; then take it through a course around pegs before guiding it through two pegs known as "the gate"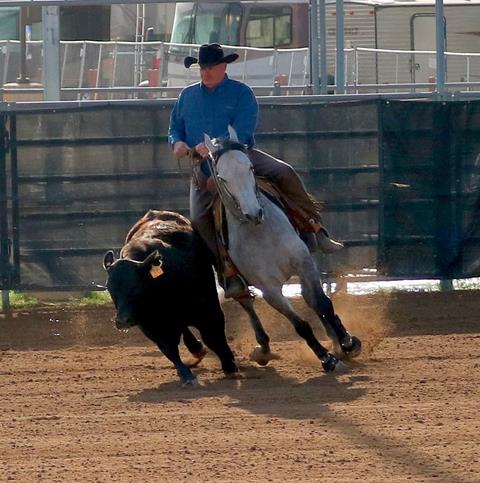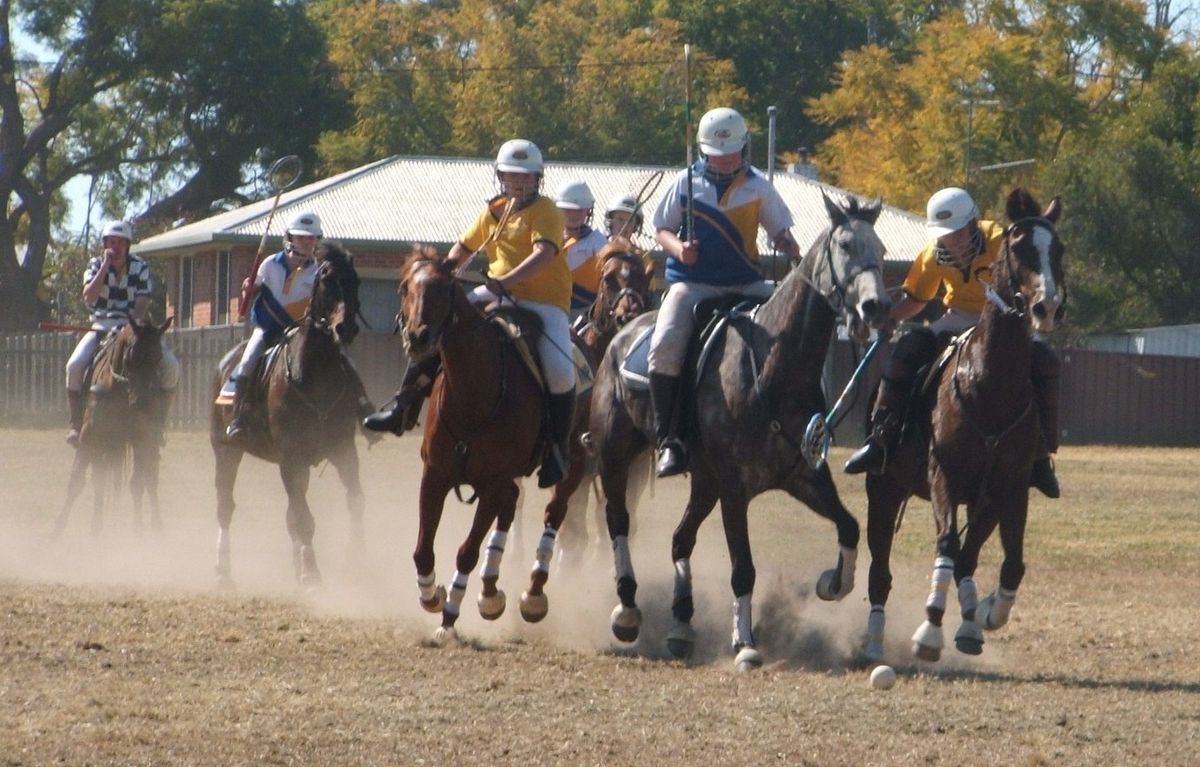 Polocrosse
Polocrosse is a team sport that is a combination of polo and lacrosse. It is played outside, on a field, on horseback. Each rider uses a cane or fibreglass stick to which is attached a racquet head with a loose, thread net, in which the ball is carried